Who we are

Philipp, Jonas und Marcel.
Three friends who set out to create the best acrylic paint for tabletop, 3D printing, miniatures and modeling.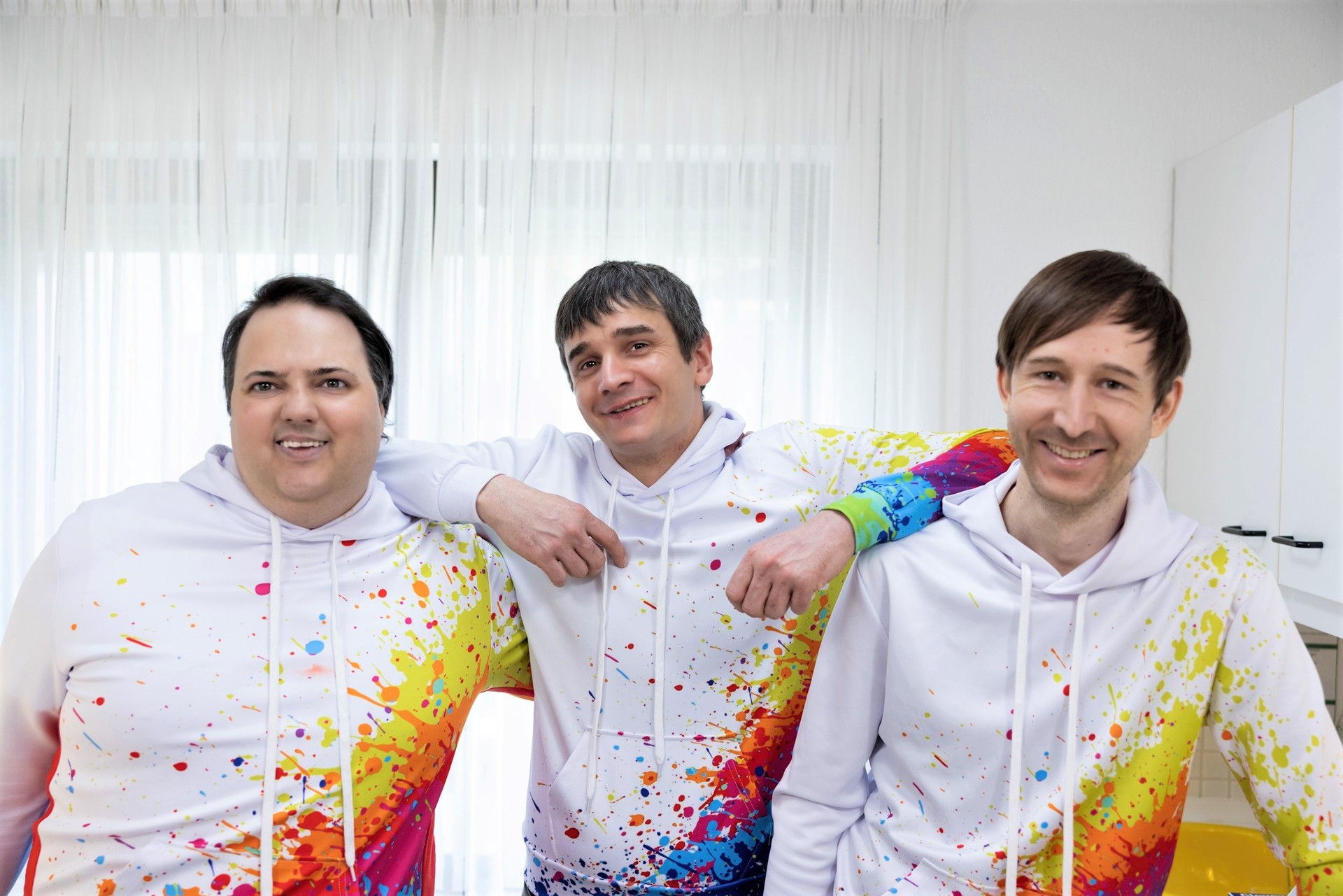 The small but fine laboratory
Unfortunately, it was not a garage due to the required frost protection, but at least cramped enough not to lose the startup character ;-)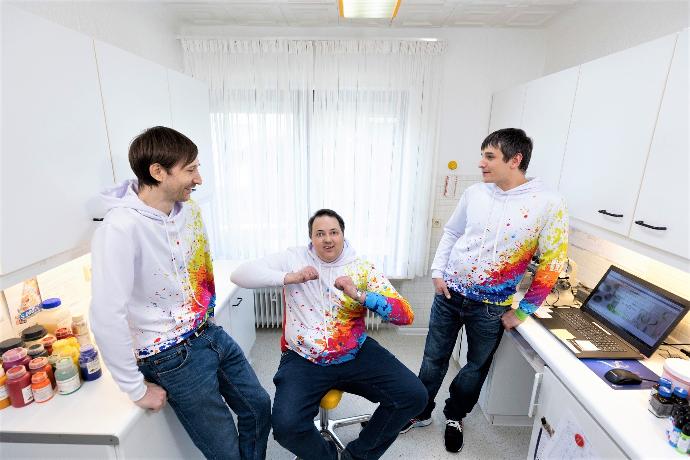 Why it needs better colors

As enthusiastic tabletop players and 3D printing enthusiasts, the figures and models must of course also look good.

We have long been annoyed with the paints on the market, because the properties simply fall far short of what a modern acrylic paint should do.

Some colors are simply not convincing in terms of their brilliance and we found the opacity of almost all of them insufficient.

Philipps Mission
Since Philipp is a studied chemist and has also specialized professionally in surface coatings, he decided without further ado to take on the matter and create an acrylic paint that meets his requirements.

He simply wanted to "...get the most out of an acrylic paint and just pack in as much pigment as possible!"

As is always the case ... it turned out but not so easy as one imagines . :-D

It took two years of intensive study of the matter and countless experiments to work out the optimal formula.